BC insurance rates surge '50 to 300%'
January 10, 2020
---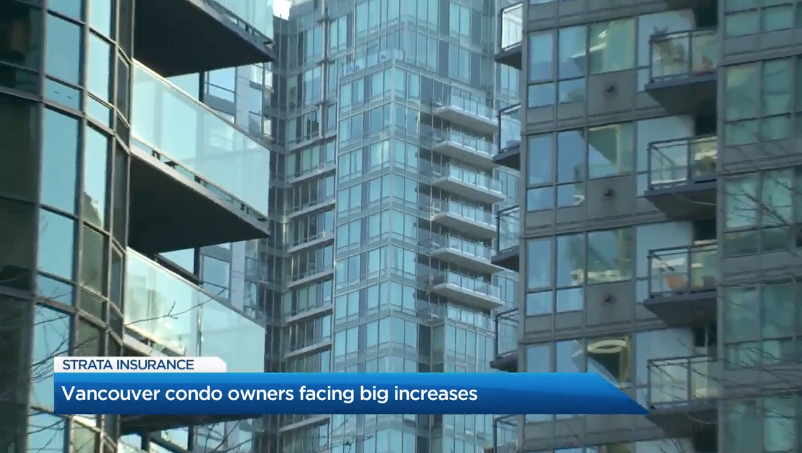 B.C. condo owners brace for sticker shock as insurance rates surge '50 to 300%'
Posted November 29, 2019 9:28 pm
Updated November 29, 2019 10:10 pm
B.C. condo owners are bracing for sticker shock amid surging insurance rates for their homes.
"Rates are increasing for people in policies now anywhere from 50 to 300 per cent, and deductibles are going from the conventional $10,000 or $25,000 to $100,000, $250,000 or $500,000," said Tony Gioventu, executive director of the Condominium Home Owners Association.
The reasons for the surging rates are multiple, but one of the factors is the sky-high value of B.C. properties.
Gioventu said in the case of a devastating fire, claims for a large strata building can massive.
"To insure full risk for one building, one building may have a $100 or $200 million dollar value to it, that's an enormous risk for a single insurer," he said.
---