Benefits of living in Beautiful British Columbia and Burnaby or Vancouver
November 4, 2015
---
Living in Beautiful British Columbia has way more benefits than it's pleasant lifestyle, and tranquil surrounding scenery.

Known to have one of the most beautiful back yards in the world, British Columbians enjoy all four seasons in full blossom. Life here is just a splendour of diverse culture and beautiful surroundings. There are sweeping views of the North Shore Mountains and harboured ocean from many areas in the Province, including North Burnaby. We could label the Canadian lifestyle as the all Canadian dream for many. Attracting tourists from all of the world, and attracting immigrants is definitely the most attractive and appealing attributes for property owners and investors alike. Investing into the real estate market in BC can be a paramount decision for many buyers.

A recent listing in North Burnaby, is attracting a lot of buzz. The 3 bedroom condo that is located adjacent to Lougheed Mall, the skytrain, the Elementary School, Cameron Recreation Centre, and more……. Brings rise to the positive statistics in the area, over the past 3 years.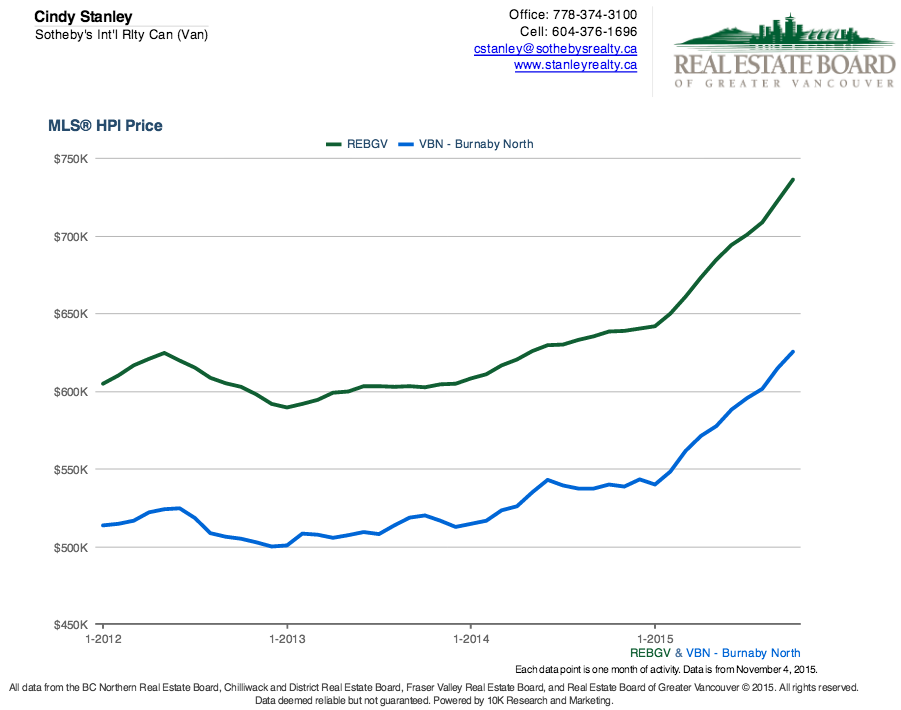 ---