Living your dream lifestyle
October 24, 2015
---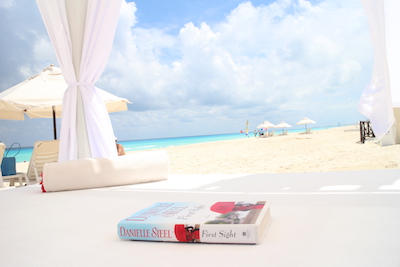 Did you ever wake up one day and ask yourself, why am I not living the life that I dreamed I would be living?

Perhaps there have been set backs, and circumstances that have taken you on a detour, and that seemed like it would never straighten out. Perhaps you have been held back and were just not able to make the choices in your life that could have taken you closer to your dream life. Millions of people are faced with this on a daily basis. Living your dream lifestyle is absolutely a work in progress. You never reach a final destination. You may come close, but you always have to keep working at the life you dreamed of living.

To enjoy a great lifestyle you have to work at it on a daily basis. There is not a magic potion that gives you the dream lifestyle. If you can visualize the way you would like your life to look, then you have to take the daily steps to work towards that lifestyle. A lifestyle is a daily practice of actions, choices, and decisions that you desire for yourself.

We live in fast paced energies on a daily basis, which is why the first place to start in living your dream lifestyle is a place of quiet mind, body and soul. If you are able to quiet your mind every morning, then you can better tap into the day ahead of you. If you can tap into the day ahead of you, you will have more self control to initiate choices and decisions. In making better choices and decision you will need good options. If you repeat this simple pattern that is going to help you take the necessary steps to reach your goals, before you know it, days will be weeks, and weeks will be months, months will be years, and then you will be living your dream lifestyle!

A daily practice of living the ideal lifestyle involves a healthy balance of everything that embodies us as human beings on on journey through life.

Your life will be richly fulfilled if you have dreams, goals, ambitions and a purpose for your existence. Oftentimes, we have to take time to reflect on our hearts desires, and then we can better understand what the next steps, and daily actions are in achieving the purpose and dreams.

Food, fitness, career, relationships, finances, family, friends, giving back, social life, travel, and many more aspects of juggling the important aspects that form a part of overall balance, are all time consuming. Whilst taking the time to try balance it all, and with good efforts to work toward a brighter future, we should never lose sight of what we have right in front of us right now. Working towards a dream life means starting right where you are at this very moment. There is no better time to simply start.

Once you start, allow your mind to be in a place of new. Being in a place of new allows for fresh starts, new beginnings and an openness to welcome in new opportunities to reflect on, and act upon. For example, desiring to get fit requires a plan and a commitment. For that goal you will need to take the time to reflect and plan. Eating healthier takes time to reflect & plan. Start by making decisions that are good for you and your eating habits, and before you know it, your plan to eat better and exercise more will become an adopted habit which naturally evolves into your lifestyle.

Your lifestyle is in your hands, create habits that become lifestyles. Make better choices through good options and before you know it, you are living your dream lifestyle!
---