Robb Report Award Given to Engel & Völkers, Two Years in a Row
November 20, 2018
---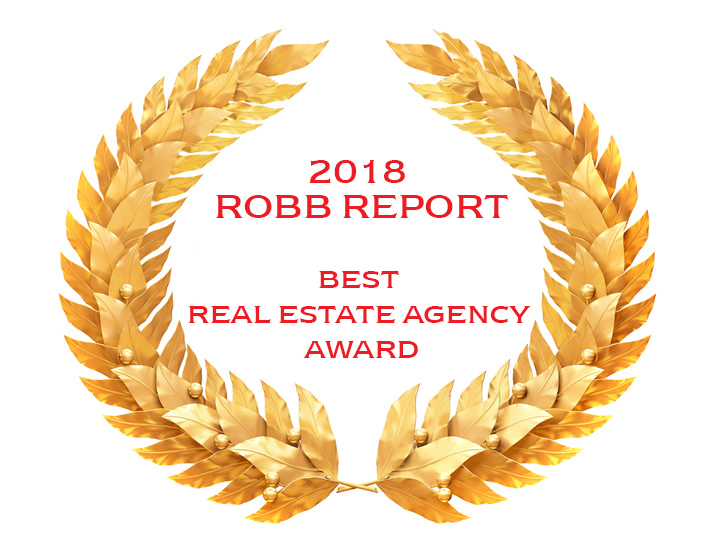 For the second consecutive year,
Engel & Völkers has won the 2018 Robb Report Award for the
Best Real Estate Agency.
On October 16th, the prestigious magazine, Robb Report, one of the leaders in the field of luxury, celebrated its Best of the Best awards ceremony. Just like the previous year, Engel & Völkers, the leading real estate agency in the high 'standing' sector at European and global level, has won the 'Best Real Estate agency' award in 2018. Undoubtedly, this is one of the the most important awards that an agency of this type can receive.


Everything that the Best of the Best of Robb Report stands for
The jury responsible for choosing the winner of the Best of the Best award from Robb Report defines it as an award focused on giving recognition to the best companies based on the quality of their services. In fact, during the gala, those responsible for the publication of this popular magazine within the Spanish territory defined the values that govern the work of Engel & Völkers as a constant search for improving the living standards of its customers.

Many well-known personalities participated in the awards ceremony. In addition, it must be said that Robb Report not only awards the best real estate agency of the year, but also the best companies in the perfumery, watchmaking, fashion, jewellery and oenology sectors. A total of 14 categories comprise the award. Honours are also distributed to the most important technological advances of the year and to the best tourist destinations.

The representation of Engel & Völkers in the awards ceremony
The Best of the Best awards ceremony took place at the prestigious Westin Palace Hotel in Madrid. The representation of Engel & Völkers was attended by the director of International Marketing of the company, Silke Dittrich and the CEO of Engel & Völkers in Spain, Portugal and Andorra, Juan Galo Macià. In fact, the latter had the honour of collecting the award.

During the speech by Juan Galo Macià there was no lack of gratitude to his team of agents and other colleagues from Engel & Völkers. In fact, he did not hesitate to say that, without them, it would have been impossible for the company to receive such a prestigious award.

An unmissable event year after year
Robb Report has made its Best of the Best awards become prestigious in various sectors. In fact, the delivery gala is an important date on the calendar for lovers of what they themselves define as 'the good life'. But, in addition, it is also just as important for many of the top companies in Spain. In fact, the relationship between this magazine and Forbes is very close.

All this emphasises even more the complexity involved in obtaining such an award, so the merit of having achieved this award on two consecutive occasions means a lot to Engel & Völkers.

View article here.
---