Stanley Realty Marketing Measures
World-class tools
Engel & Völkers Advisors provide a higher level of service thanks to their expertise, international network and the array of world-class marketing and advertising tools available to them. From our online presence to our strategic partnerships and including the basics that continue to prove their effectiveness, we continue to raise the bar in the way properties are sold and bought, everywhere.
Online Exposure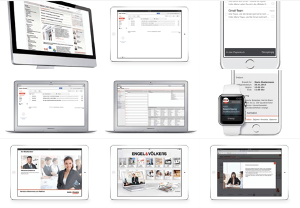 Engel & Völkers' website network promotes the properties we represent locally, national and internationally.
Global Site – The source of international real estate opportunities for buyers around the world.
North America sites – Where visitors throughout the U.S. Mexico and Canada search and view real estate properties throughout North America.
Shop Site – Content focused on the neighborhoods, towns and property types of a single Engel & Völkers brokerage to capture opportunities nearby.
Advisor Site – Attracting buyers looking toward the Advisor's expertise, performance and current offerings.
Listing Syndication
Our strategic partnerships ensure the greatest exposure for the properties we represent on the most visited real estate search websites online.
Engel & Völkers Worldwide Network
Our powerful market presence throughout Europe provides you the benefit of a truly-connected international network, with a global brand awareness, expert representation, premium service and the widest possible audience of potential buyers for your home.
Social Media
Building relationships by gaining fans and followers brings greater awareness of our brand and the properties we represents.